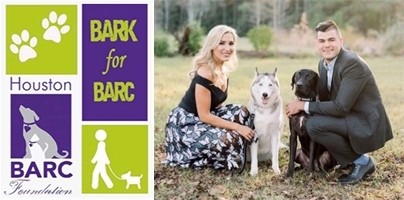 On behalf of Houston Astros Pitcher Lance McCullers, Jr and the Houston BARC Foundation…
Thank You.
Your generous donation will allow the Houston BARC Foundation to continue to improve the quality of life and survival rate of all homeless animals in Houston by supporting Houston's BARC Animal Shelter & Adoptions. To make a general donation to the 2018 BARK for BARC Pet Walk, please donate below. And remember:
~♥*Every penny counts*♥~.
Please note: If you would like to donate to a specific walker, you may use the form to the right to look them up.