By the Houston Chronicle Editorial Board, 20-Aug-2019: In late June, sun beating down, people stood in line outside the Harris County Animal Shelter waiting to surrender their pets or turn in a stray. The shelter was overwhelmed, the Chronicle reported, with more than 500 animals packed into a space that can comfortably hold 200. As the line...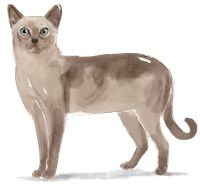 The Cattery at BARC is well underway! This new facility at the shelter will house over 150 cats, provide kennel space, free-roaming spaces, and areas where potential adopters can get to know the cat they are interested in adopting. Several members of the Houston BARC Foundation recently toured the progress of the facility, slated to open in the fall.
(From L to R) Annise Parker, Andrea Hellyer, BARC Director Greg Daminoff, Kevin Jones, HBF Board President Katherine Thomasson, Corrie Morales, Fdn. Administrator Leslie Devillier
Please stay tuned for more information on the Grand Opening!